Casino online – Play at the best casinos in USA
Online casinos, also known as internet or virtual casinos, are changing the way we gamble. Internet casinos allow gamblers to wage bets and play casino games digitally. Which means you can play in your pajamas without ever having to leave your home.
Right now there are only a few states that offer legal online casinos. Those states are: New Jersey, Pennsylvania, Nevada, and Delaware. West Virginia is soon to join the fold thanks to the West Virginia Lottery Interactive Wagering Act. Currently, West Virgina law allows for online sports betting, but expect to see online casinos and poker rooms in West Virginia starting in 2020.
While Delaware became the first U.S. state to legalize online gambling in 2012, it is New Jersey that has the most online casinos than any other state in the union. There are over a dozen legal and licensed online casino websites making New Jersey the largest market for regulated online gambling in the US. California, New York, Massachusetts and Michigan are among other states that currently have active bills in consideration to legalize online gambling.
What is an online casino?
An online or virtual casino is a digital version of the traditional, brick and mortar casino. It still operates as a cash flow business where you place bets on various casino games. Think poker, blackjack, sports games, roulette, etc. However, a legal online casino in the U.S. offers the same versions of these games, but virtually. These internet-based games offer the same odds and probabilities as you'd typically find in a land-based casino. Some even find that virtual U.S. casinos tend to have higher percentages of payback, especially for slot machine games.
Most internet casinos use a software to operate their games. A few U.S. casinos use webcams and live dealers but even then, that still requires a software package to facilitate online gambling. Many casinos online rent or buy their software from companies like Amaya, Golden Race, Microgaming, Playtech and Realtime Gaming.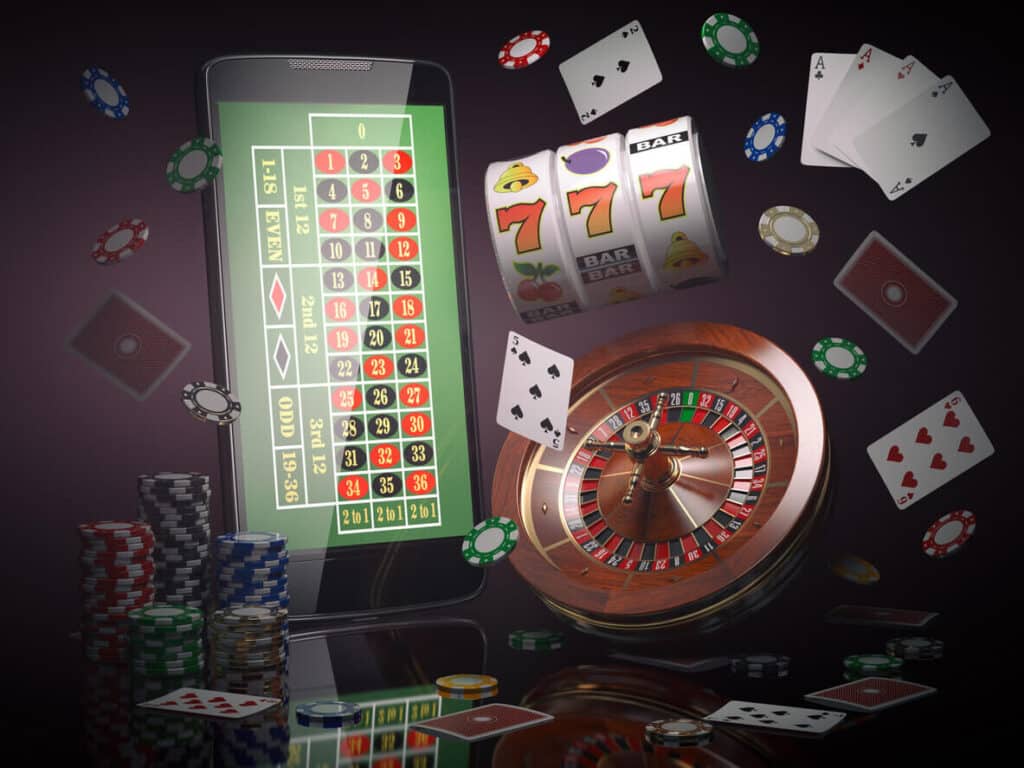 There are two types of online casinos differentiated by their interface: Web-based casinos and Downloaded-Based casinos. Many U.S. casinos offer both.
Web-based casinos, also known as flash casinos, are websites that allow gamblers to play casino games without having to download a software to their own computer. These games are presented in browser plugins like Java, Macromedia Flash or Shockwave. Along with the plugins, you will also need bandwidth. The better bandwidth you have, the better quality graphics and audio will experience. You can also use web-based casinos on your mobile phone, laptop or iPad through a mobile browser or an app.
Download-based casinos require you to download a software client to your own computer. This software then connects to a digital casino provider that handles all transactions without any browser support. Download-based online casinos typically run smoother and father than those that are web-based. However, some people prefer not to have to install software onto their personal computer. Like any download from the internet, the risk of the program containing malware still exists.
What casino games can you play?
Many of the games you play in a traditional, land-based casino are offered online. These include; Roulette, Slots, Blackjack, Baccarat, Craps, Poker, Keno, Bingo, Sic bo and Wheel of Fortune. You can also get different types of bonuses from the casinos for most of these games.
Baccarat is a comparing card game that is played between two hands, the "banker or dealer" and the "player". With each round of play, there are only three possible outcomes: the "player" has the higher score, the "banker" has the highest score, and a tie.
Blackjack is another comparing card game that is played between one or more players and a dealer. Each player is in competition with the only dealer, with the objective to beat them by either. You can win by the following: getting a "blackjack" where you are dealt a natural 21 points, letting the dealer "bust" by drawing additional cards until the hand exceeds 21, and reaching a final score that is higher than the dealer's hand without going over 21.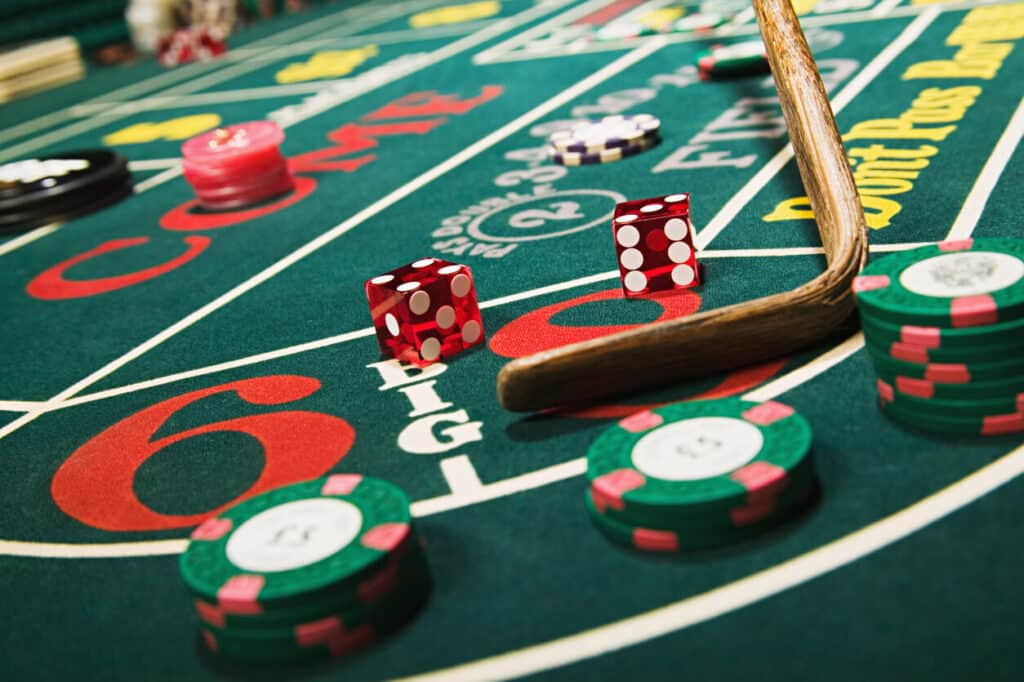 Roulette is a betting game where a roulette wheel spins in one direction while a ball is rolled in the opposite direction on a titled circular track. Players then place bets on individual numbers, multiple numbers, colors, odd or even, or whether the numbers are high or low. Eventually, the ball lands into one of the many numbered and colored pockets along the wheel's edge.
Slot machines use random number generator programs, much like the physical slot machines you'd see in a land casino. There's a specific probability assigned for each symbol combination. Some online slots have a progressive jackpot, meaning the jackpot amount increases every time someone plays. It will keep increasing until someone wins.
Craps is a dice game where the gamblers bet on the outcome of the roll or series of rolls.
What's a live casino?
During a live casino game, a human deals in real time on a gaming table. This is watched via streaming video link. Players place their bets through their computers. You can also communicate with the dealer via chat. A live dealer can be used for Poker, Blackjack, Roulette and more.
Gambling is now available with a click of a button. With the advent of the Internet, it was only a matter of time for gambling to evolved into onto digital platform. While some might still enjoy the bustling crowds of a land casino, others are enjoying the rush of online gambling within the comfort of their own home but also on the go with smartphones, laptops or tabloids.