New Jersey Online Betting
New Jersey is among the first US states to be associated with sports betting. Sportsbooks in this state offer wagering via mobile apps and web browsers. But is sports betting legal in NJ? If yes, who controls betting in this state? And which NJ sportsbooks offer online services?
Is Online Sports Betting Legal in New Jersey?
Governor Phil Murphy is on record to have ascended to the NJ sports betting bill in June 2018. And as expected, the first bets were made three days after passing the law. On August 6, 2018, DraftsKing was the first company to offer legal online sports betting in New Jersey. PlayMGM, SugarHouse, William Hill, and FanDuel soon launched their online platforms. As of August 2019, there are at least 17 online sportsbooks.
Who Regulates NJ Sports Betting?
The Division of Gaming Enforcement (DGE) and the New Jersey Racing Commission regulate sports betting in New Jersey by issuing operator licenses and overseeing all activities in the gaming and gambling industry. All operators go through a rigorous application and vetting processes before they can be given operating licenses. This ensures that all gambling activities, including sports betting and online casino within the NJ jurisdiction are safe and legal. And anyone violating the policies risks losing their licenses or paying fines.
NJ Online Sports Betting Sites
Prior to being permitted to operate online, all sports must have a land-based affiliate. NJ sportsbooks partner with prominent software developers and experts in the industry to provide exquisite online platforms. Before getting started with one of the sites, don't forget to check out what betting bonuses they offer! Here a list of the online sports betting sites in NJ.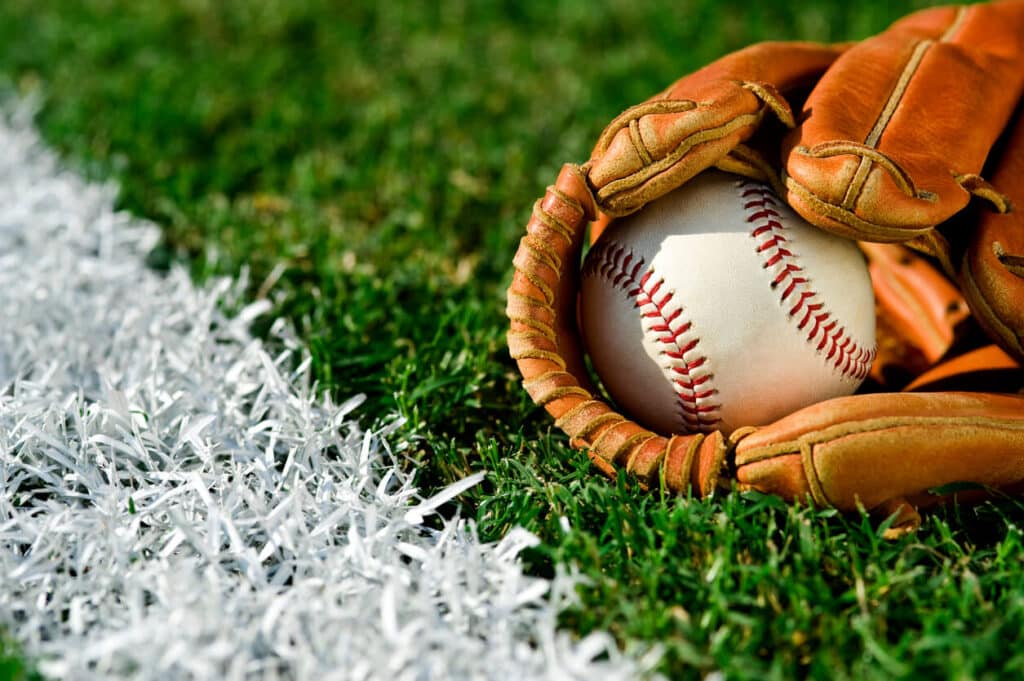 DraftsKing
FanDuel
William Hill
BetMGM
SugarHouse
Bet365
The Score
Caesars
Unibet
888 Sport
Fox Bet
Points Bet
Hard Rock
Resorts
Bet America
Golden Nugget
Borgata Sports
Other sportsbooks are in the process of getting their online betting licences and they include:
CG Technology
Harrah's
Ocean Resort
Bally's
Offshore Sportsbooks in NJ
It is not uncommon to see various sportsbooks offering services in NJ, primarily due to the fact they are available on the internet or have downloadable mobile applications. However, the law prohibits any online sportsbook that is not licensed or regulated by the DGE. This implies that all websites that bear the extension ag. or .eu on their domain are illegal. There are also various sites ending with the domain .com that are not permitted to operate in NJ. Betting enthusiasts should make sure that their preferred betting site has the DGE logo before placing any wagers.
Who Is Allowed to Bet on Sports in New Jersey?
Anyone who is 21 or older is allowed to place wagers. However, they must be within the state borders. Coaches, players, referees, and anybody with influence on the actual outcome of a game are prohibited from placing bets.
Sports to Bet on in NJ
Online gamblers in NJ have a range of sports to choose from, including the prominent US sports league:
Other types of sports betting enthusiasts can access include:
Tennis
Golf
Soccer
UFC
College football
College basketball
Although bets are accepted on professional sports, all college contests involving NJ venues and teams in or outside the state of New Jersey are prohibited from betting.
Types of Bets in Online Betting Sites in NJ
As with online sportsbooks in Delaware and other states, here are the most popular bets in NJ.
Moneyline Bets
Moneyline bets are simply the most popular and simple wagers. A single game is selected and a team is picked to win the game.
Over/Under Bets
A line is drawn and bettors bet on whether the total points or score will be over or under the line.
Spreads
Point spread bets are wagered on who is the favorite to win or not win by a specified set of points.
Prop Bets
Prop bets are commonly known as fun bets in that they have little impact on the outcome of a game. Popular prop games include the first player or team to score, the number of touchdown passes. At the most basic level, this is determining whether or not something is going to happen during the game.
Future Bets
These are long-term wagers that take place over a specific period. They include betting on a team to win a championship or division title, make it to the playoffs, or amass certain points by the end of the league.
Parlay Bets
These involve combining multiple bets and usually come with large payouts, given that it's no easy task choosing several winners at a go. All bets must win for a bettor to be paid.

Top Sports Betting Events in NJ
Some events garner more attention than others in betting. Ultimately, the bigger the event the higher the number of wagers. Super Bowl and March Madness like this year's Atlantic City March Madness are top of the log as far they come. Other notable sport betting events in 2019 include:
Oscar Academy Awards
Masters Tournament
Haskell Invitational
NCAA Football
NCAA Basketball Tournament
NCAA Bowl Games
NFL